About the Film * The Director * Screenings * Press * Talk Back * Educational Use
Welcome K-12 Higher Ed Community Groups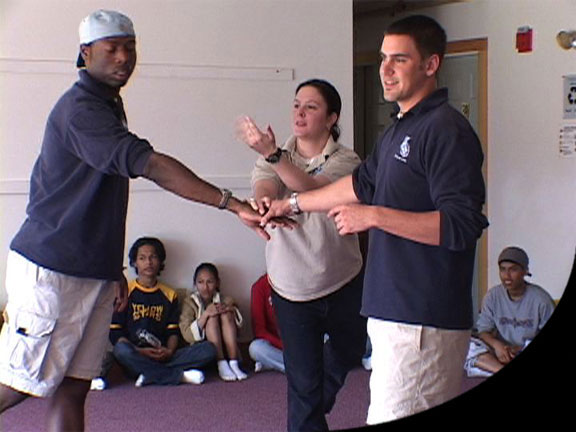 Community groups and social service organizations around the country are using Monkey Dance to stimulate discussion about what it means to be an immigrant or refugee in America – or simply a teen growing up in the city. The film can be shown in the following settings:
diversity events
professional development workshops for social service agencies
arts or culture series
youth groups
parent groups
Upward Bound programs
family literacy programs
To order a VHS or DVD , please contact one of the film's distributors:
Berkeley Media
Center for Asian American Media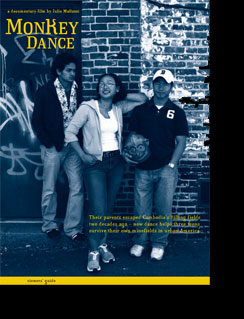 Click here to order copies of our 16-page Viewer's Guide for Monkey Dance, with background information for all ages about Cambodia, the Khmer Rouge period, and the struggles of Cambodian-American teens and their parents. Cost is $20 per set of 10, plus shipping. Click here to view a low-res PDF of the first few pages.
If you'd like to give feedback on the film, or how you used it in your organization, please join our audience
discussion!