About the Film * The Director * Screenings * Press * Talk Back * Educational Use
Welcome K-12 Higher Ed Community Groups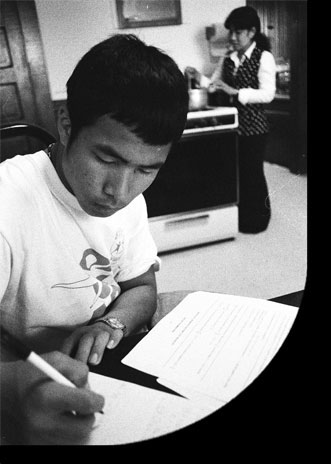 Monkey Dance has been used by middle and high schools around the country to help young people understand the impact of history on everyday lives, and the strength of culture across the generations. We hope it also inspires students to think critically about how the choices they make will impact their future. The film has been especially popular in TRIO programs such as Upward Bound. Monkey Dance can be a starting point for anything from a 20-minute discussion to a three-week learning experience. The film and activities fit into the following curriculum areas:
US History (Immigration, Vietnam War)
World History (Vietnam War)
English
Media Literacy/Journalism
Sociology
Anthropology/Foreign Cultures
Asian Studies
Social Issues/Teen Issues
To order a VHS or DVD for use at your school, please contact one of the film's distributors (ask for a K-12 discount):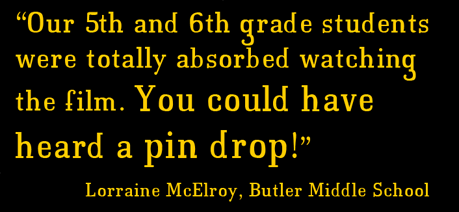 Berkeley Media
Center for Asian American Media
We also have a curriculum to accompany the film: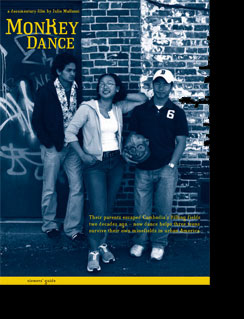 Click here to order copies of our 16-page Viewer's Guide for Monkey Dance, with background information for all ages (including adults) about Cambodia, the Khmer Rouge period, and the struggles of Cambodian-American teens and their parents. Cost is $20 per set of 10, plus shipping. Click here to view a low-res PDF of the first few pages.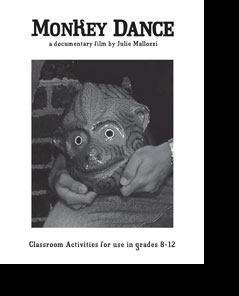 Click here to order the Classroom Activities packet, which presents a series of exercises for students in grades 8-12 to complete after screening the film. The activities progress in complexity and required creativity, with the last few activities appropriate for first- and second-year college students. Cost is $12.50 per set of 10, plus shipping. Click here to view a low-res PDF of the first few pages.
If you'd like to give feedback on the film, or how you used it in your class, please join our educators' discussion!