About the Film * The Director * Screenings * Press * Talk Back * Educational Use
Overview The Story Background Epilogue Director's Statement Credits


Monkey Dance is a documentary film about three teens coming of age in Lowell, Massachusetts. Children of Cambodian refugees, they inhabit a tough, working class world shadowed by their parents' nightmares of the Khmer Rouge. Traditional Cambodian dance links them to their parents' culture, but fast cars, hip consumerism, and good times often pull harder.
making their way through the jungles to refugee camps in Thailand. In the early 1980's, they resettled in Lowell, a historic New England mill city now home to the country's second-largest Cambodian community. For these parents, Lowell held the hope of safety, employment, and a chance to finally rebuild some of what was shattered by the Khmer Rouge. But for their children, the city offers a dizzying array of choices – many of them risky. Monkey Dance is the story of how three kids navigate the confusing landscape of urban adolescence and ultimately start to make good on their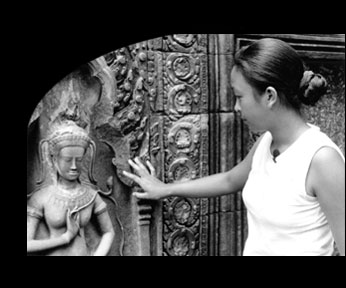 parents' dreams.
Linda Sou is a freewheeling 17-year-old who struggles to overcome the shame cast on her family when her older sister was imprisoned for murdering an abusive boyfriend. Linda has been dancing since age three, when her father founded the Angkor Dance Troupe to preserve Cambodian culture in America. As time progresses, her commitment to the troupe wavers. Linda's wild ways intensify until she and a friend are injured in a serious accident. A trip to Cambodia with her family to meet her village relatives brings Linda a new awareness of her parents' losses and sacrifices. Email Linda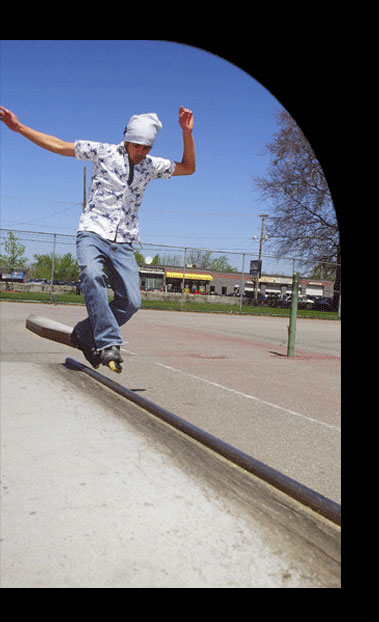 Samnang Hor, an athletic 16-year-old born in a refugee camp in Thailand, is driven to achieve to make up for his two older brothers, who dropped out of high school because of their involvement with gangs and drugs. Sam works hard, and his mentors encourage him to see education as a way out of the ghetto. On the exciting day he receives his college acceptance letters, he also realizes that getting into school is only part of the challenge – finding money to pay for it may be even harder. Email Samnang
Sochenda Uch, a lanky, fashion-conscious 16-year-old, works a series of part-time jobs to pay for the necessities and accessories of teen life – while his mother worries that he doesn't study hard enough. Too many distractions soon take their toll: Sochenda's grades start to slide, leading him to be rejected from all the colleges he applies to. Only after another year and a half of hard work to get into college does Sochenda begin to understand what success or failure means, both for himself and his family. Email Sochenda
The three teens in Monkey Dance are pulled in many different directions.  Their parents want them to follow Cambodian tradition: to respect their elders, follow Buddhist practices, and be modest in appearance and relationships. Teachers and mentors tell them to study hard in order to get into college. Meanwhile, the media and peers push sex, fashion, cars, and money. And neighborhood street gangs offer a life of drugs and violence.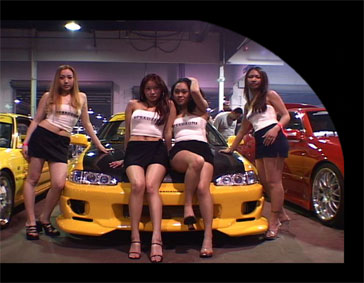 Dance – both traditional and modern – is ultimately what makes a difference for these kids. They belong to the Angkor Dance Troupe, a rigorous performance group preserving Cambodian dance traditions almost lost when 90 percent of its practitioners were killed in the violence of the Khmer Rouge. Cambodian dance provides Linda, Sam, and Sochenda with a unique connection to their parents' culture at a time when many immigrant kids reject traditional culture as irrelevant to their lives here in America. By making the dance their own, each of these young people forge a link with the past while also finding their way in America, where creativity, self-expression, and individual achievement are critical keys to success.